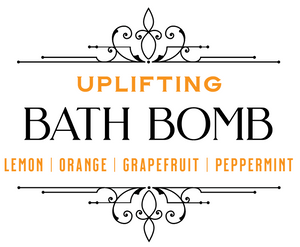 Sometimes you need a soak that awakens the senses and the soul. The Verve bath bomb is just the thing!

Lemon boosts circulation and metabolism. It reduces blood pressure as well as cellulite. It can inhibit or soothe inflammation such as headaches and can ease the discomfort associated with arthritis.
Orange is beneficial for maintaining the health, appearance, and texture of skin by promoting clarity, radiance, and smoothness, thereby reducing the signs of acne and other uncomfortable skin conditions.
Peppermint acts as an astringent that closes pores and tightens the skin. It's cooling and warming sensations make it an effective anesthetic that leaves the skin numb to pain and calms redness and inflammation. It can promote the safe and healthy renewal of skin, thus offering relief from skin irritations.
Grapefruit is aused to reduce stress, stimulate circulation, increase energy, enhance mood. It can also help treat oily skin.

Add the benefits of cannabis which include anti-inflammatory properties, skin renewal and of course pain management.
We also include:
Epsom Slats & Turmeric for extra muscle/joint relief.
Coconut Oil to keep your skin soft and smooth.
Vanilla adds a nice smell.